Online security is no joke, and protecting your website and customer data should be a top priority. In this article, we'll delve into the importance of website security and the measures you can take to safeguard your online assets. From malware prevention to data encryption, we've got you covered.
The Importance of Website Security
In an increasingly digital world, your website serves as the face of your online presence. Whether you run an e-commerce store, a blog, or a corporate website, your online assets are essential for your brand's success. Here's why website security is of paramount importance:
1. Protecting Customer Trust: Customers trust you with their sensitive information, such as personal details and payment data. A breach of trust due to a security incident can be devastating for your reputation.
2. Legal and Compliance Obligations: Depending on your location and industry, there may be legal requirements for data protection and privacy. Failing to meet these obligations can result in severe consequences.
3. Financial Loss Prevention: Cyberattacks can lead to financial losses through data theft, downtime, and potential legal fees. Investing in security measures can save you money in the long run.
4. SEO and Brand Visibility: Search engines consider website security as a ranking factor. A compromised site can experience a drop in search engine rankings, reducing its visibility to potential customers.
Types of Online Threats and Vulnerabilities
Understanding the types of online threats and vulnerabilities is the first step in safeguarding your website. Here are some common threats and vulnerabilities you should be aware of:
1. Malware: Malicious software, including viruses, ransomware, and spyware, can infect your website and compromise its integrity.
2. DDoS Attacks: Distributed Denial of Service (DDoS) attacks flood your website with traffic, overwhelming your server and causing downtime.
3. SQL Injection: Attackers exploit vulnerabilities in your website's code to gain unauthorized access to your database and steal sensitive information.
4. Cross-Site Scripting (XSS): XSS attacks allow attackers to inject malicious scripts into web pages viewed by other users, potentially leading to data theft.
5. Brute Force Attacks: Hackers attempt to gain access to your website by systematically trying various username and password combinations until they find the correct one.
6. Phishing: Phishing attempts involve deceiving users into revealing sensitive information, such as login credentials or financial details, by posing as a trustworthy entity.
7. Outdated Software: Failing to update your website's software, including content management systems (CMS) and plugins, leaves you vulnerable to known security flaws.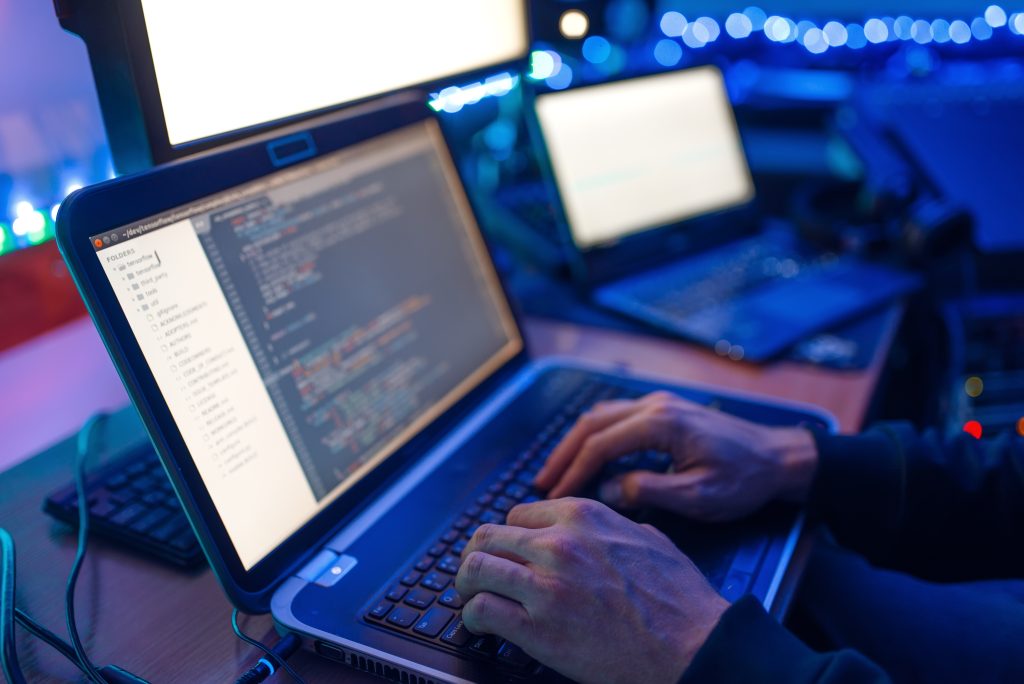 Implementing Robust Security Measures
Now that you're aware of the threats and vulnerabilities, let's explore how to implement robust security measures to protect your online assets:
1. Regular Software Updates: Keep your website's CMS, plugins, and themes up to date. Developers release updates to patch security vulnerabilities, so staying current is essential.
2. Strong Authentication: Use complex, unique passwords for all accounts associated with your website, including hosting, FTP, and CMS logins. Consider implementing two-factor authentication (2FA) where possible.
3. Web Application Firewall (WAF): A WAF filters out malicious traffic before it reaches your website, offering protection against various online threats.
4. SSL/TLS Encryption: Secure Sockets Layer (SSL) or Transport Layer Security (TLS) encryption ensures data transmitted between your website and visitors is encrypted and secure. Install an SSL certificate to enable HTTPS.
5. Backup and Disaster Recovery: Regularly back up your website and database. Have a disaster recovery plan in place in case of data loss or a security incident.
6. Security Plugins and Tools: Use security plugins and tools to scan for vulnerabilities, detect malware, and monitor your website's security posture. Popular options include Wordfence, Sucuri, and SecuPress for WordPress sites.
7. Access Control: Limit user access to your website. Grant permissions only to those who need them, and regularly review and revoke access for former employees or contractors.
8. Security Audits and Penetration Testing: Periodically conduct security audits and penetration testing to identify and address vulnerabilities proactively.
9. Employee Training: Educate your team on security best practices, especially regarding phishing and social engineering threats.
10. Incident Response Plan: Develop an incident response plan that outlines steps to take in case of a security breach. This plan should include communication strategies, containment measures, and recovery steps.
Malware Prevention and Removal
Malware can wreak havoc on your website and reputation. Here's how to prevent and remove malware effectively:
1. Regular Scanning: Use security plugins or online tools to scan your website for malware regularly.
2. File Integrity Monitoring: Implement file integrity monitoring to detect unauthorized changes to your website files.
3. Strong Passwords: Encourage users to create strong, unique passwords. Consider implementing a password policy.
4. Security Headers: Utilize security headers, such as Content Security Policy (CSP) and HTTP Strict Transport Security (HSTS), to enhance your website's security posture.
5. Isolate Infected Areas: If you discover malware, isolate and quarantine infected files or directories to prevent the spread of the infection.
6. Remove and Restore: Remove malware-infected files and restore clean backups of your website.
7. Professional Help: In severe cases, seek professional assistance from a cybersecurity expert or specialized service to remove malware and secure your website.
Data Encryption and Privacy Compliance
Protecting customer data is a legal and ethical responsibility. Ensure compliance with privacy regulations and employ data encryption methods:
1. GDPR and CCPA Compliance: If your website collects data from European or Californian users, understand and comply with the General Data Protection Regulation (GDPR) and the California Consumer Privacy Act (CCPA).
2. Privacy Policy: Have a clear, comprehensive privacy policy that informs users about data collection, storage, and usage practices.
3. Data Encryption: Use encryption protocols (SSL/TLS) to secure data transmission and encryption algorithms (AES, RSA) to protect stored data.
4. Secure Payment Processing: If you handle online payments, use secure payment gateways that comply with Payment Card Industry Data Security Standard (PCI DSS) requirements.
5. Consent and Opt-Out: Obtain explicit user consent for data collection and provide clear options for users to opt out of data tracking or marketing communications.
6. Data Access and Deletion Requests: Be prepared to handle user requests for accessing or deleting their personal data in accordance with privacy regulations.
7. Data Retention Policy: Establish a data retention policy that outlines how long you will store user data and the reasons for doing so.
Conclusion
Safeguarding your online assets is not just a good practice—it's a necessity. By understanding the importance of website security, identifying common threats and vulnerabilities, and implementing robust security measures, you can protect your website, customer data, and brand reputation from cyber threats. Remember that website security is an ongoing effort, and staying vigilant is key to maintaining a secure online presence. Don't wait until a security incident occurs; take proactive steps today to safeguard your online assets.